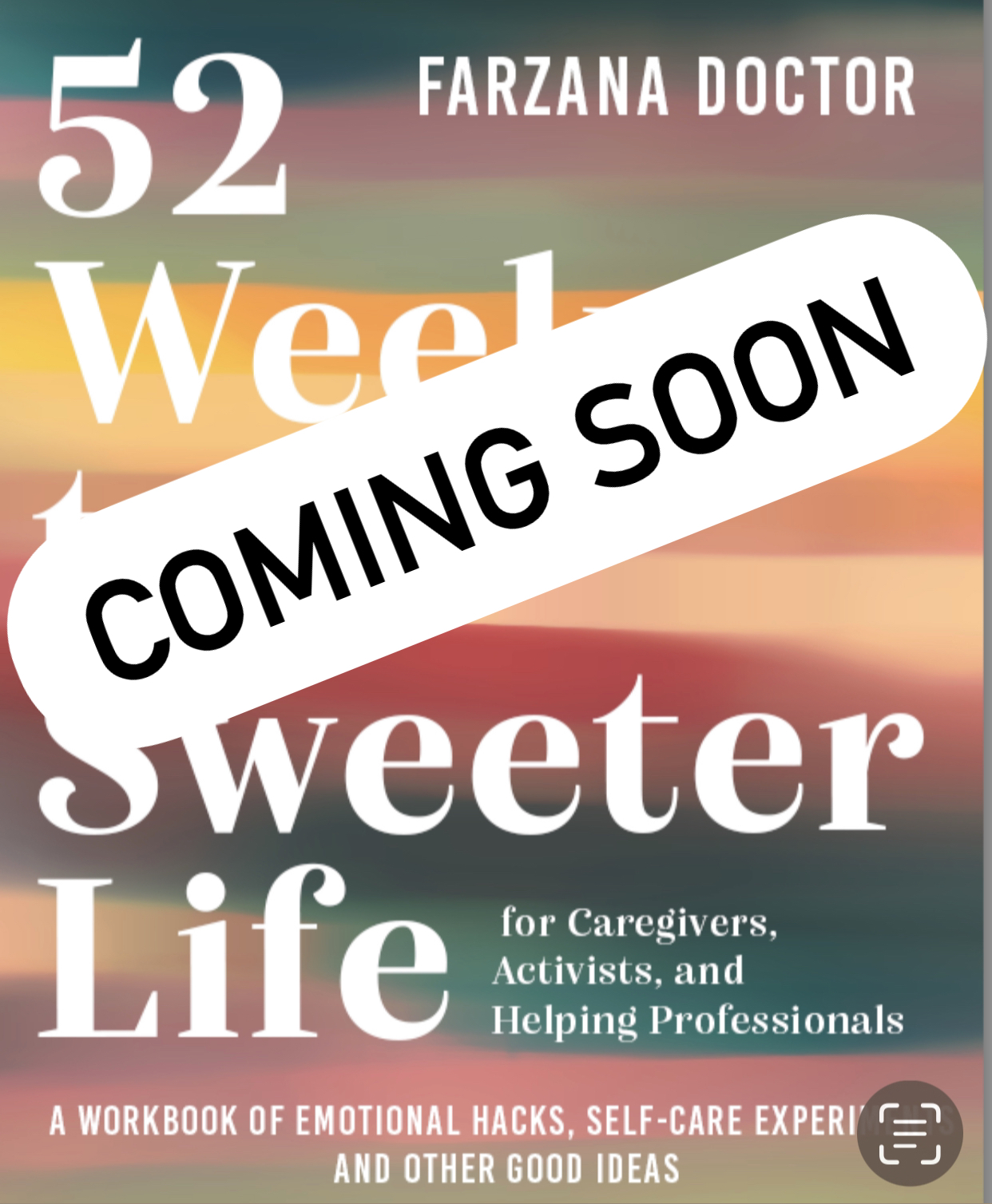 The workbook contains fifty-two lessons, one for each week of the year. Each week, readers will find a simple new idea and an experiment for trying it out, with deeper dives into the material provided, but every level of participation celebrated.
Throughout, Doctor embraces both community care and self-care, showing readers the overlaps between the two.
Beautifully written, direct and insightful, this workbook is a gentle and practical guide to a more balanced life, written for those who need it most.
A practical guide to self- and community care, written for helpers—the caregivers, activists, community leaders, mental health and medical professionals who are the first to help others, but the last to seek help themselves.
As an activist, community organizer and social worker, Farzana Doctor has preached self-care to hundreds of people struggling with burnout and exhaustion. But for years she couldn't manage to take her own advice.
Many other helpers and activists she knew were the same: they knew the signs of burnout, or understood the science of self-care. Maybe they'd taken workshops on vicarious trauma; maybe they'd even taught them. But still they struggled to escape the cycle of overwork, overwhelm and recovery. 52 Weeks to a Sweeter Life is a workbook that speaks directly to these people—and anyone who struggles to pause, set boundaries and centre their own needs.
Published by Douglas & McIntyre
 Advance praise:
"I wish this guide had been part of my psychotherapy training's curriculum. 52 Weeks to a Sweeter Life is an invaluable resource for learning how to take care of yourself while also taking care of others." –Silvana Hernando, registered psychotherapist and clinical educator
"Self-care can feel like a monolith, but in 52 Weeks to a Sweeter Life, Farzana makes it manageable with brief activities that create tangible change in the short-term and leave you reflecting on what's possible for yourself over the longer-term."–Jen Vasic, registered social worker, PhD candidate, city councillor
"This book has been a lifeline during a period when I felt like I was drowning. It's comprehensive, and the little chunks and offers for deeper dives are really wonderful."–Natasha Steer, racialized intersectional feminist, writer and social justice educator
"I've read a number of self-help books and this is the most useful. If I contrast 52 Weeks to Atomic Habits, for example, 52 Weeks has been much more effective at helping me work through my own personal blocks to self-care."–Zak Greant, multi-disciplinary executive with 25+ years of start-up and open source experience.